In a world where many aspects of work have been liberated by technology, today's evolving workplace brings together a client's social community, providing a nucleus of shared resources that enhance their business communication and outcomes.
Our creative workplace designs reflect our client's commitment to the importance of effective work settings, providing employees with connections to the organization's collective mission. Our workplace design processes have become dynamic opportunities to inspire and build culture within an organization.
Underlying every client's unique design goals is our understanding of business strategies: promoting flexibility, adapting to change and growth, and fostering productivity and wellness. We utilize relevant metrics and benchmarks, while working with our clients and industry partners to establish programs, budgets, and schedules.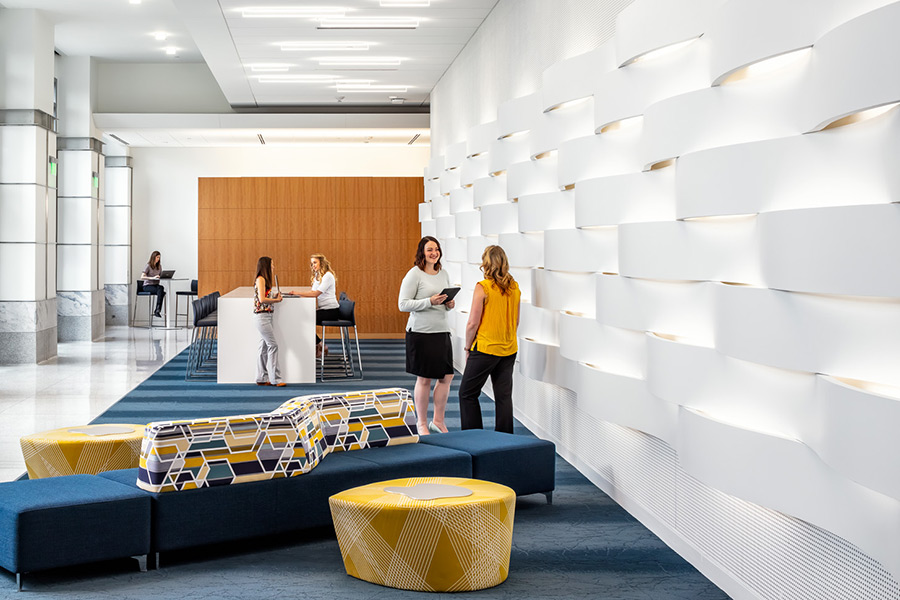 A feature wall, woven with light, forms a backdrop for interactive social spaces, enhancing both corporate identity and human connections.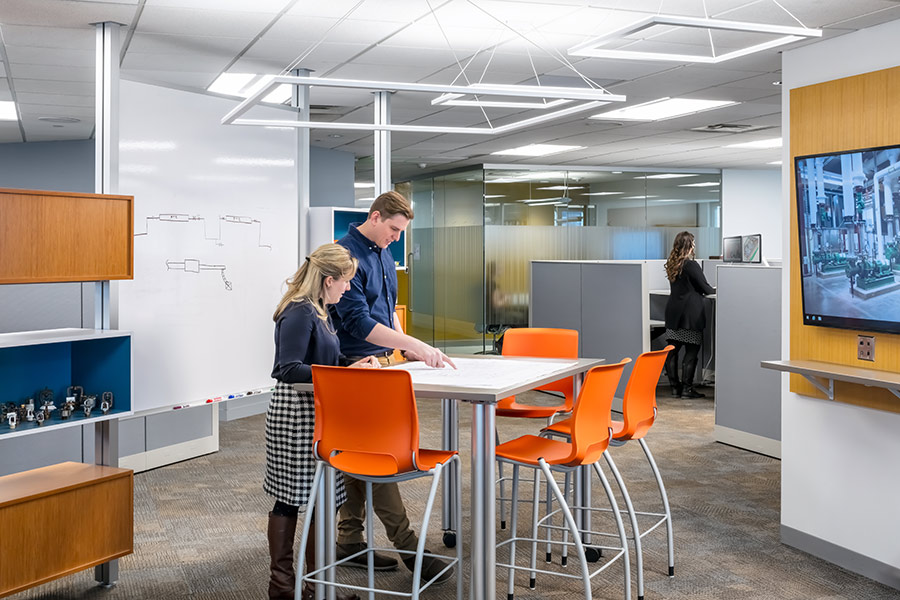 Accelerating innovation in the workplace.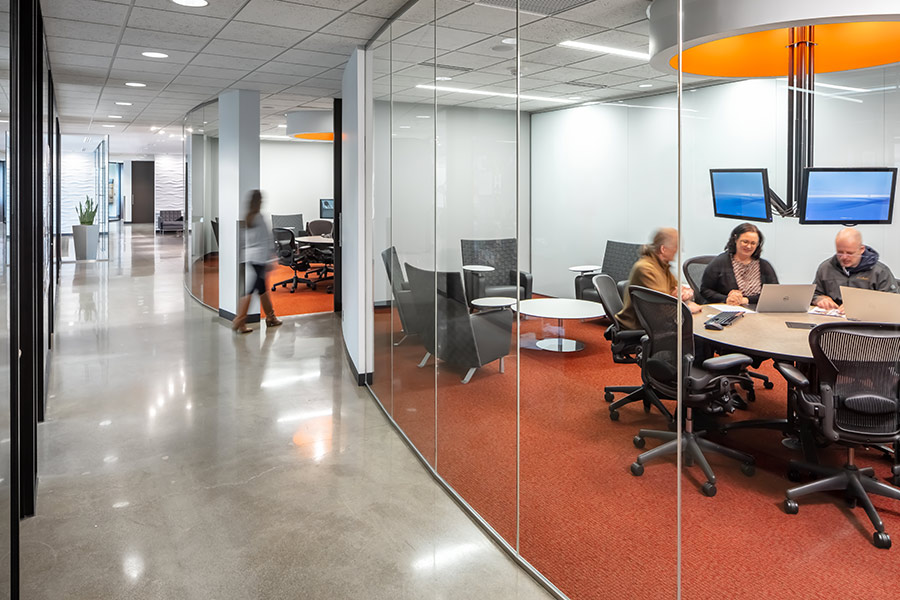 Inventive integration of technology to enhance productivity.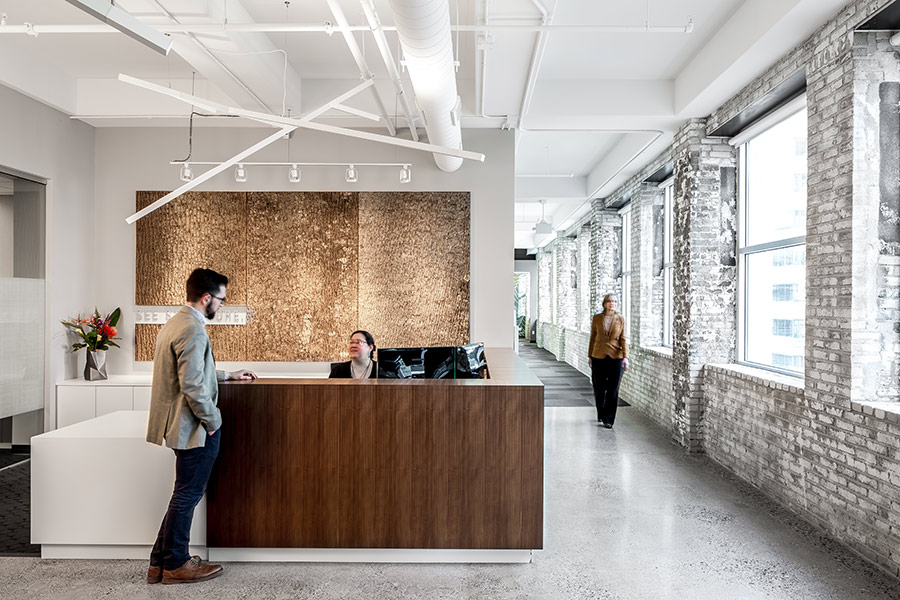 Workspaces that embrace our client's brand and culture become a source of daily inspiration.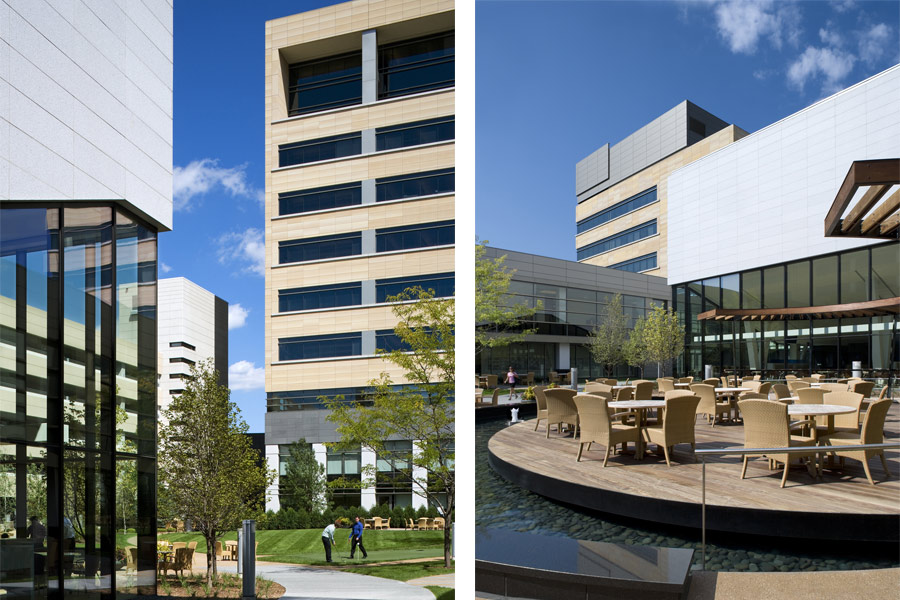 Master planning and design that creates a holistic work environment.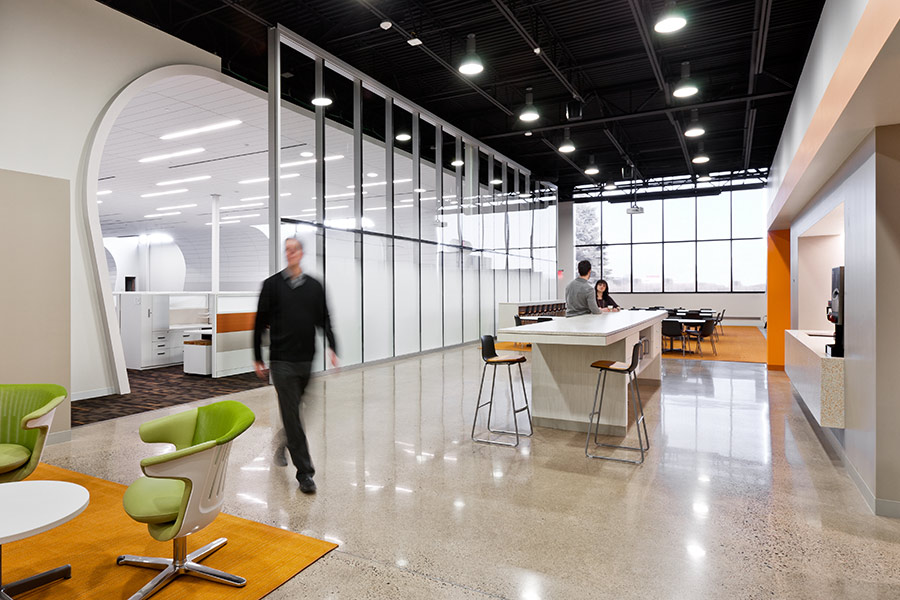 Expanding the range of work settings to enhance productivity and wellness.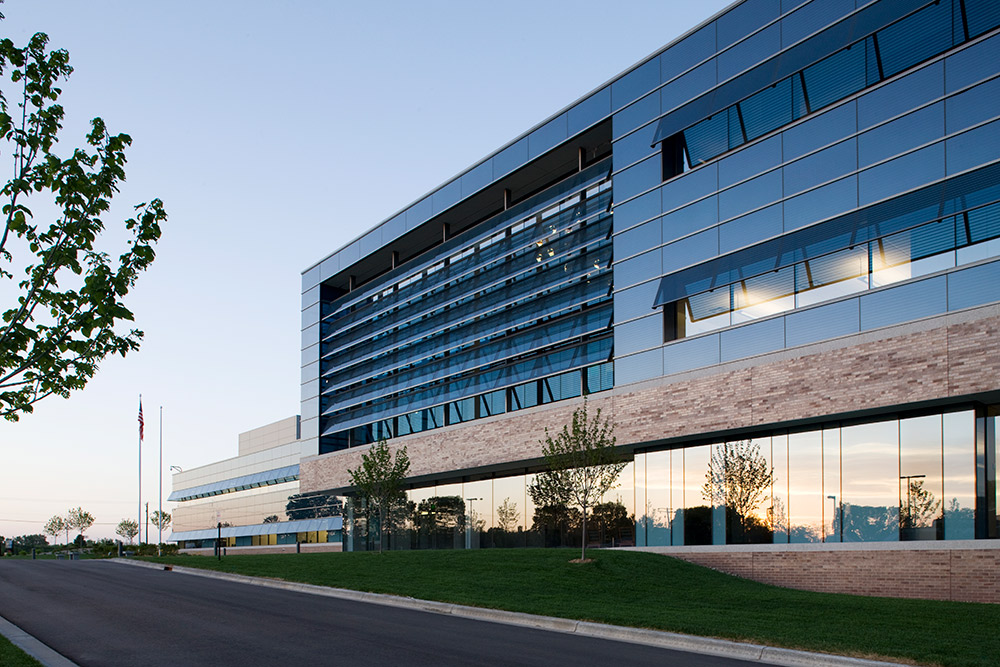 Campus communities that incorporate sustainable design principles to enhance the workplace.