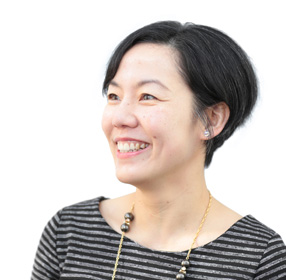 Anna Pravinata
AIA, LEED AP, NOMA
Anna has dedicated much of her professional career to designing leading-edge research facilities for both corporate and academic institutions. Her passion for such work stems from her deep admiration for the researchers who dedicate their lives to advancing everything from pioneering cancer and heart-disease research to leading-edge robotics.
Anna utilizes her strengths in comprehensive planning, client communication, and design and construction team management to translate client needs into exceptional research environments. She brings a keen eye for detail to all her work.
A native of Indonesia, Anna graduated from the University of Minnesota and has adapted to the cold with her husband and two children. She still enjoys designing and screen-printing fabrics and t-shirts.
REPRESENTATIVE PROJECTS
Academic
St. Olaf College Tomson Hall and Hall of Music, Northfield, MN

Science + Technology
University of Minnesota Cloquet Forestry Center and Hubachek Wilderness Research Center, Cloquet and Ely, MN
Turkey Research Facility Feasibility Study, University of Minnesota
Soils Testing Research and Analytical Laboratory Remodeling, University of Minnesota
Minnesota Poultry Testing Laboratory, University of Minnesota, Willmar, MN
Bee Research Laboratory, University of Minnesota, St. Paul, MN
Cancer and Cardiovascular Research Building, University of Minnesota, Minneapolis, MN
Confidential Agribusiness R&D Center, Plymouth, MN
Hasselmo Hall Robotics Lab, University of Minnesota, Minneapolis, MN
Medtronic Rice Creek Physiologic Research Lab, Fridley, MN
St. Jude Medical World Headquarters and Technology Center, St. Paul, MN
Tate Science and Teaching Renovation, University of Minnesota, Minneapolis, MN
University Enterprise Laboratories, St. Paul, MN
Veterinary Isolation Facility, University of Minnesota, St. Paul, MN
Wuxi Apptec Renovation, St. Paul, MN