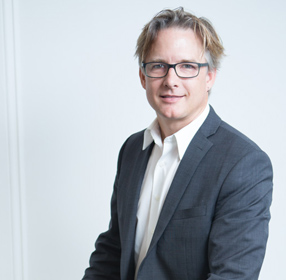 Eric Peterson
AIA, LEED AP
Eric leads Alliiance's international aviation practice and serves as the firm's president. His first aviation architecture project was close to home: Minneapolis-St. Paul International Airport. Since 1989, he has brought his design leadership to over 40 airports, from San Diego to Reunion Island. His passion is in enhancing passenger experience in every aspect and dimension.
As Alliiance president, Eric empowers our designers, staff, and partners through open communication and integrated design and management approaches. The firm and its clients have benefited from the partnerships he has helped forge across the nation and globe.
A frequent contributor to industry magazines, Eric also speaks regularly at professional aviation events and conferences around the world. A graduate of Washington University in St. Louis, Missouri, and the University of Minnesota, he enjoys canoeing and fishing in the Boundary Waters Canoe Area Wilderness and skiing wherever there's a slope.
REPRESENTATIVE PROJECTS
Aviation
Minneapolis-St. Paul International Airport, St. Paul, MN
Memphis-Shelby County International Airport, Concourse B Modernization, Memphis, TN
Gerald R. Ford International Airport, Concourse Renovation and Expansion, Consolidated Checkpoint, Grand Rapids, MI
Bill and Hillary Clinton National Airport, Terminal Renovation and Expansion, Little Rock, AR
Louisville International Airport, Terminal Enhancement, Remodeling and Branding, Louisville, KY
Williston Regional Airport, Green Field Terminal Planning and Conception Design, Williston, ND
Roland Garros Airport, Reunion Island, France (Indian Ocean), Global Design Vision
Nashville International Airport, Terminal and Concourse, Renovation and Expansion, Consolidated Checkpoint and Concessions, Nashville, TN
Phoenix Sky Harbor International Airport, Interior Design Master Plan, Phoenix, AZ
Dane County Regional Airport, Terminal Expansion and New Concourse, Madison, WI
Reagan National Airport, Passenger Flow Analysis, Gate Expansion, Conceptual Studies, Washington, D.C.
Cheyenne Regional Airport, New Terminal, Cheyenne, WY
Grantley Adams International Airport, Terminal Expansion, Bridgetown, Barbados
San Diego International Airport, Interior Design Master Plan and On-call Services, San Diego, CA
Doha International Airport New Terminal, Concession Program Concept Design, Doha, Qatar
Norman Manly International Airport, Concession Program Conceptual Design, Kingston, Jamaica
Greater Rochester International Airport, Terminal Master Planning, Rochester, NY
New Jose Joaquin de Olmedo International Airport, Terminal Concept Design, Guayaquil, Ecuador