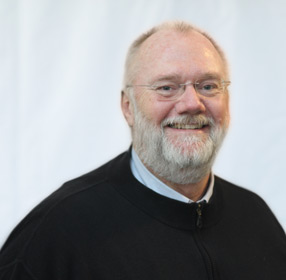 Paul Anderson
AIA, LEED AP BD+C
Paul has focused his career on creating sustainable environments that reflect place and purpose. In close collaboration with project stakeholders, Paul has designed numerous visitor centers, nature centers, environmental education and interpretation centers, camps, and recreational facilities. His projects have drawn inspiration in creating connections between the natural and built environment.
An alumnus of the University of Minnesota, with degrees in architecture and environmental design, Paul has a lifelong passion for the natural environment. Since 1990, he has been on the board of directors for the International Wolf Center and, since 1998, on the advisory board for the Listening Point Foundation. In his free time, Paul can be found patrolling the Hyland Hills downhill ski area or lying in a tent under the stars, enjoying nature.
REPRESENTATIVE PROJECTS
Civic & Community
MnDOT Safety Rest Area Building Replacement & Site Rehabilitation, Clear Lake and Des Moines River
Peace Lutheran Church Addition and Remodel, Minneapolis, MN
The Urban Refuge Fireside Room Remodel, Minneapolis, MN
Nature-Based Education and Recreation
Sunny Hollow Montessori, Minneapolis, MN
University of Minnesota Cloquet Forestry Center and Hubachek Wilderness Research Center, Cloquet and Ely, MN
Murie Science Center, Denali National Park and Preserve, AK*
St. Croix National Scenic Riverway Visitor Center and Headquarters, St. Croix Falls, WI*
Oliver Kelley Farm, Elk River, MN*
Mary Gibbs Mississippi Headwaters Center, Itasca State Park*
McColl Pond Environmental Learning Center, Savage, MN*
Lebanon Hills Regional Park Visitor Center, Eagan, MN*
Midwest Center for Wind Energy, Marshall, MN*
Springbrook Nature Center, Fridley, MN*
Richardson Nature Center, Bloomington, MN*
North Mississippi Regional Park Kroening Interpretive Center, Minneapolis, MN*
Tamarack Nature Center, Nature Play Area, Children's Garden, Early Childhood Learning Center, White Bear Township, MN*
Herzl Camp, Webster, MN*
Camp Tanadoona, Excelsior, MN*
Hyland Hills Ski Area Chalet, Bloomington, MN*
Afton Alps 2013 Improvements, Afton, MN*
Trail Center Bear Head Lake State Park, Ely, MN*
Thompson Park Shelter, West St. Paul, MN*
North Mississippi Regional Park Shelter and Toilets, Minneapolis, MN*
Lamar Community Center, St. Croix Falls, WI*
* Project completed while employed by Partners & Sirny, a firm that has subsequently dissolved.