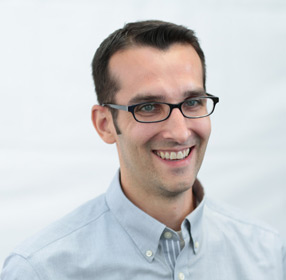 LIFESTYLE MARKET SECTOR LEADER
Since joining Alliiance in 2005, Dan has evolved into a firm leader in retail and food and beverage for national, local, and boutique clients. Specializing in small project development and delivery, Dan has managed and designed lifestyle projects for clients nationwide in higher education facilities, hospitals, airports, and malls, as well as prototype development. He is skilled at integrating profitability and design, and committed to ensuring the integrity of each client's brand. Dan is highly valued by colleagues for his mentoring skills and by clients for his professionalism.
Dan is a graduate of Montana State University with a Master of Architecture degree and participated in the 2015 AIA Minnesota Leadership Forum. In his free time, you can find Dan jogging and biking along the trails in Minneapolis, exploring the city with his wife and two children, and rooting for all the local sports teams.
REPRESENTATIVE PROJECTS
Lifestyle
Buffalo Wild Wings, prototype development and multiple locations nationwide
Caribou Coffee / Einstein Bros. Bagels / Alterra Coffee, multiple locations nationwide
Creative Kidstuff, multiple locations nationwide
Detroit Medical Center, Multiple Servery Redevelopments, Detroit, MI
Food and Beverage Venues for Legends Group, SSP America, Paradies, HMS Host, and AREAS, multiple locations nationwide
OTG Management Food and Beverage Concepts, multiple locations nationwide
Target Center Renovation, Minneapolis, MN
University of Minnesota Freshii Restaurant, Minneapolis, MN