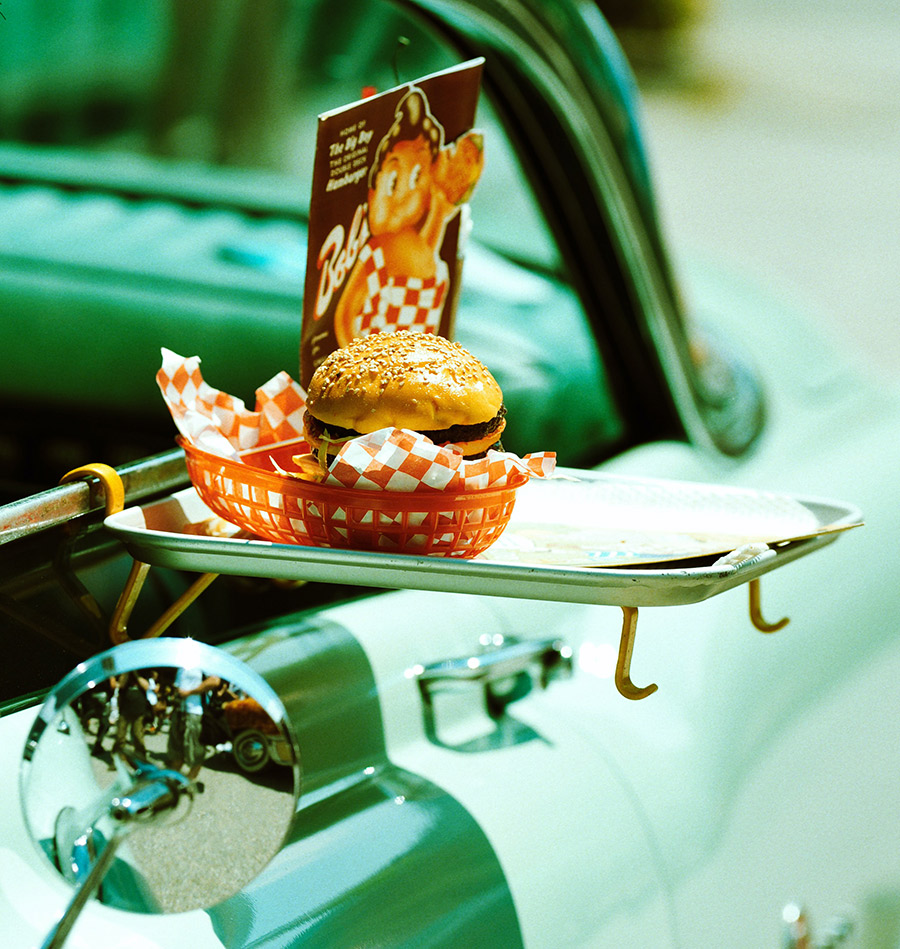 by Brad Githens, Design Professional
As with so many different types of businesses, the restaurant has been highly impacted from COVID-19. But rest assured, it will survive and evolve into something even greater. Conceptually, within the restaurant business if they want to be successful or even survive, they must adapt. It is necessary to make very quick decisions that will affect everything from the way the restaurant is run to the economic viability of certain foods. As some may know, the restaurant business is run by very tenacious and creative people. The restaurant community is an extremely passionate group of people with a work ethic like no other profession. It is built on hard work, patience, and pride. This is a business model without a high profit margin and has many moving variables – market costs, overhead costs, food and beverage pricing, leases, taxes, etc. In order to survive, restaurants must react like water and find the most efficient route for movement and adapt to the surroundings. During this pandemic, restaurants must creatively adapt to sustain their businesses and continue to find ways to survive through hard times. Most are doing this by choosing to put their regular menu and program on hold and committing to curbside take out. Some have made the process interactive, by selling creatively made assembled kits for the consumer to prepare drinks and meals. Restaurants, most importantly, will always go the extra mile to maintain business, help employees, and serve the people that love going out.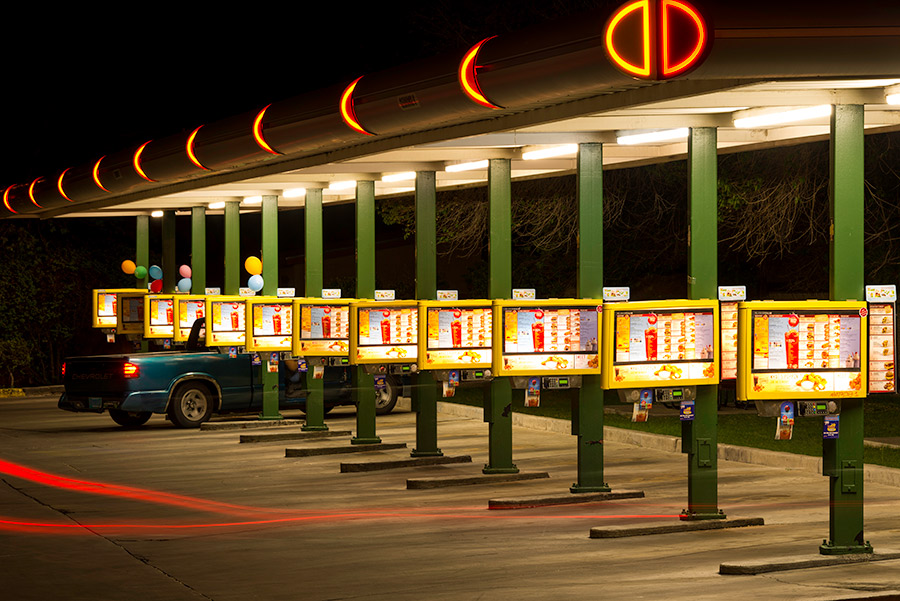 The next few months to a year could reveal a significant evolution of the restaurant, considering our current and future circumstances. While people are practicing social distancing and being protective of personal space, we are also easing into the return of the restaurant experience. Inside the reopening of restaurants there needs to be an adaptation for people's comfort levels. A great way to achieve this is by reviving the drive-in restaurant. Its unique Americana culture gives the consumer control of their eating space. It is a place where we can be together and socially share a dining experience and feel safe. There is an opportunity for an exciting environment to be created through understanding thresholds and the adapting how we socialize. The drive-in culture is a classic place that every generation can get excited about patronizing and sharing a meal together.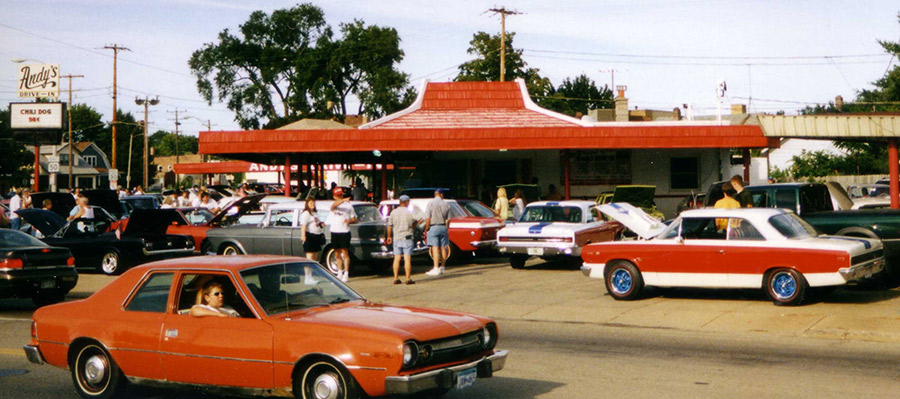 This culture defining business started in the 1950s as drive-in movie theaters. At their peak there were almost 4,500 drive-in theaters in the United States. Now there are approximately 319 drive-ins in the country (Fox, 2018). The subtle surge that swept over the U.S. came with the appeal of privacy, comfort, as well as options of entertainment and customer services.
Drive-in customers were encouraged to treat their cars like a home away from home. There was no need to dress up, and you were free to talk, smoke and enjoy a bottle of beer during the show. You could bring along your own food and drink, or make use of the theater's own refreshment service, brought right to your car… children were always welcome, however noisy and unruly. In any case, nearly all drive-ins provided a playground to help tire them out before the show began. Most kids had fallen asleep by the end of the film, leading to one early curious drive-in statistic, that half of the movie-goers attended in their pajamas! (Lobban, 1996a: 8).
The next logical step was to combine the dining experience with the automobile. This integration became a popular concept for its social aspects as well as its convenience of dining. The main objective was to have an informal entertainment option to include children and to let everyone relax and have their own version of fun. But, as time went on, so did the popularity of the drive-in concept. The drive-in restaurant created a culture icon that has been alive in some form or another to this day. The beacon of the 50s slowly became a sporadic relic in towns all over the United States.
As designers, we can take this old concept and breathe new life into it. Perhaps making the dining experience more memorable by integrating modern technology, adding forms of entertainment and utilizing social media. The environment in which a restaurant resides could create a different type of experience within the drive-in concept. Urban restaurants will have a different feel then rural restaurants. The typology of roadside architecture is inspired by the automobile and designed to accommodate the highway. Perhaps a modern twist could be to design for both the automobile and the user experience. Can we somehow use the car as a variable to integrate into the restaurant? By treating the vehicle as an immersive experience, can we catapult restaurants into the next drive-in era?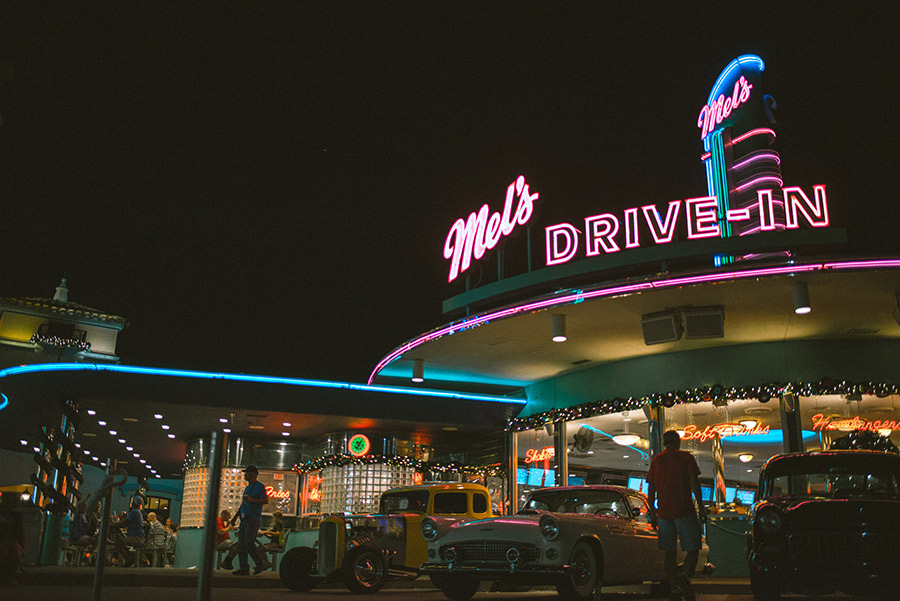 Overall, a revival of drive-in restaurants will creatively connect us when we can't be together. As we have learned throughout this pandemic, we crave social interaction. Many people's livelihoods also depend on restaurants – from business owners, employees, and all people connected to them. The drive-in can provide a statement that we aren't afraid to reinvent an old favorite. Let's enjoy the little things that make us smile. Let's charge forward and create new experiences and enjoy each other's company – safely.
Fox, M. (2018). Drive-In Theatres, Technology, and Cultural Change. Economics, Management and Financial Markets. 13. 2018. 10.22381/EMFM13220182.
Lobban, G. (1996b). "The Great Outdoor Movies: The Story of the Drive-in. Part Two: From Drive-in to Drive-by," Cinema Technology 9(3): 4–5.