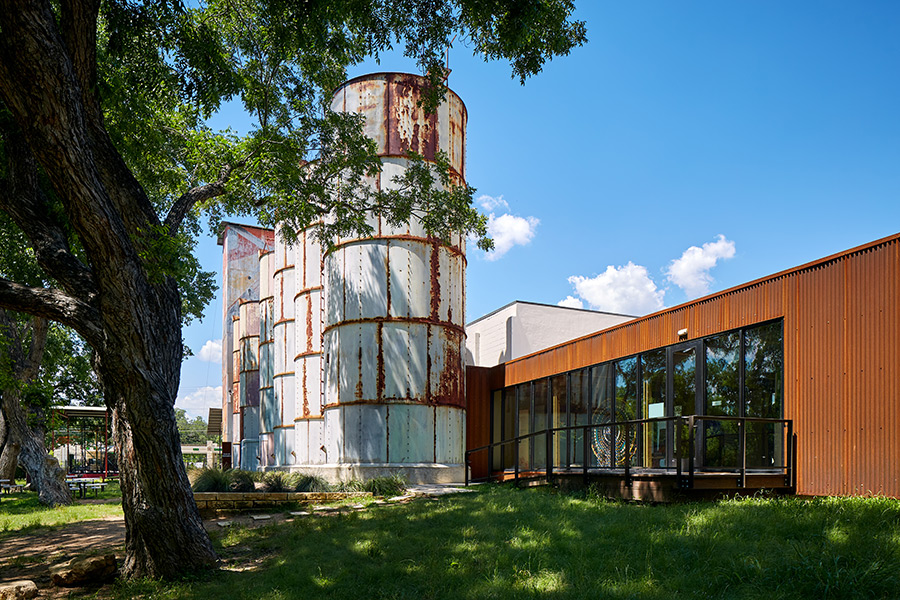 Science Mill Wins 2018 AIA Minneapolis Merit Award
Science Mill was selected as a recipient of a 2018 AIA Minneapolis Merit Award. The award recognizes a project that exemplifies a story of excellence beyond design, a design that focuses on the public's interest, and a design solution that embodies all of the influences that shape the building. In addition, the Science Mill received the honor of being selected for the 2018 Michael L. Schrock Award of Distinction.
The Science Mill re-imagines a community landmark – a historic feed mill built in 1880 as a steam grist mill and cotton gin – into a gathering place for the community and a forum for science exploration. The design retains and renovates the original mill buildings, two existing buildings, and various equipment hoppers. A new addition near the center of the site and the southern end of the historic mill creates a nexus that physically links the separate buildings together to create an environment for science discovery. The design is conceived not as a contrast between new and old but as the dynamic evolution of the mill from a place of industrial production to a place that can produce science leaders for a new generation.
To see more click here.