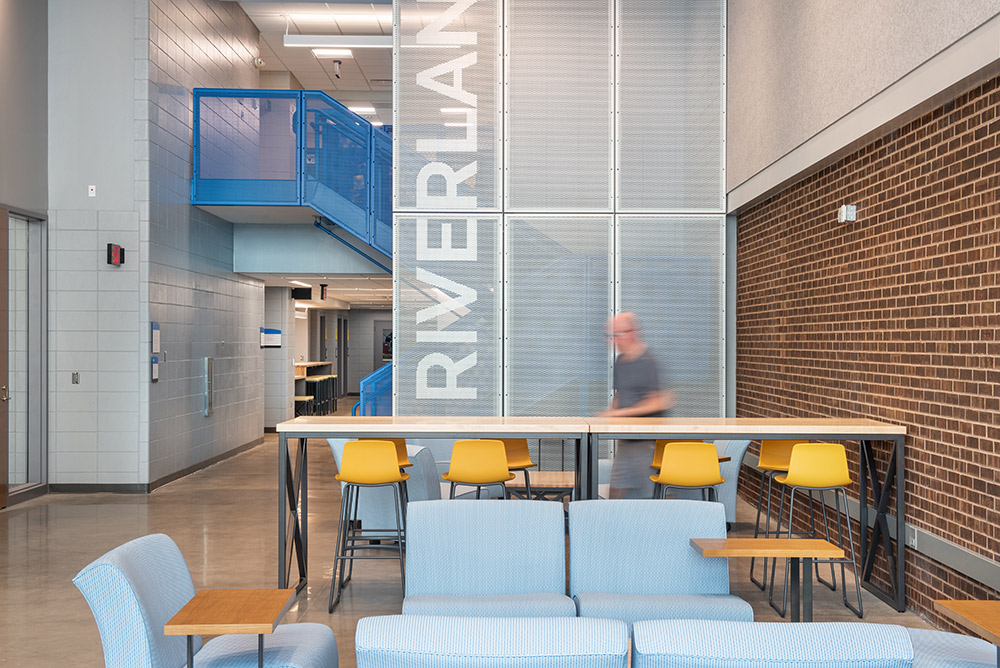 Riverland Community College Wins 2020 Finance & Commerce Top Projects Award
The Riverland Community College Transportation, Trade, and Industrial Education Center (TTIEC) was selected by Finance & Commerce as one of the Top Projects of 2020. The project was a renovation of the existing lower level of the building on the Riverland Community College Albert Lea campus. As a result, the college saved nearly $3,000,000 in deferred maintenance expenses while placing over 11,000 square feet of unusable and underutilized space back into productive service.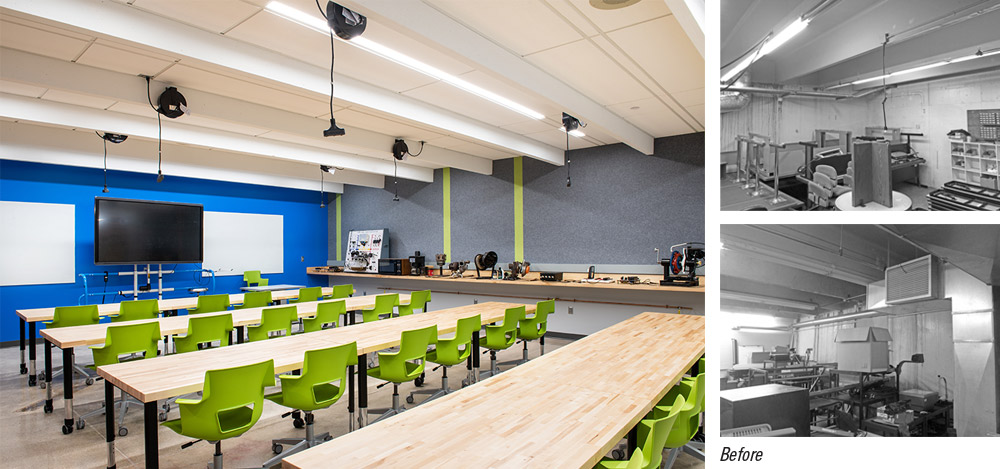 With over half of the existing program spaces located below grade, the technical and planning challenges included addressing water infiltration issues while bringing in daylight and views. The building had undergone three previous construction projects resulting in various structural and mechanical systems needing to be integrated into a new cohesive whole. An existing parking court was infilled with a high-bay space to bring light deep into the lower level and open up the existing circulation stair to create a greater connection between the main and lower level. Accommodating full-size tractor-trailer equipment on campus, including a new truck training range, and training loop, required careful realignment of circulation paths and parking.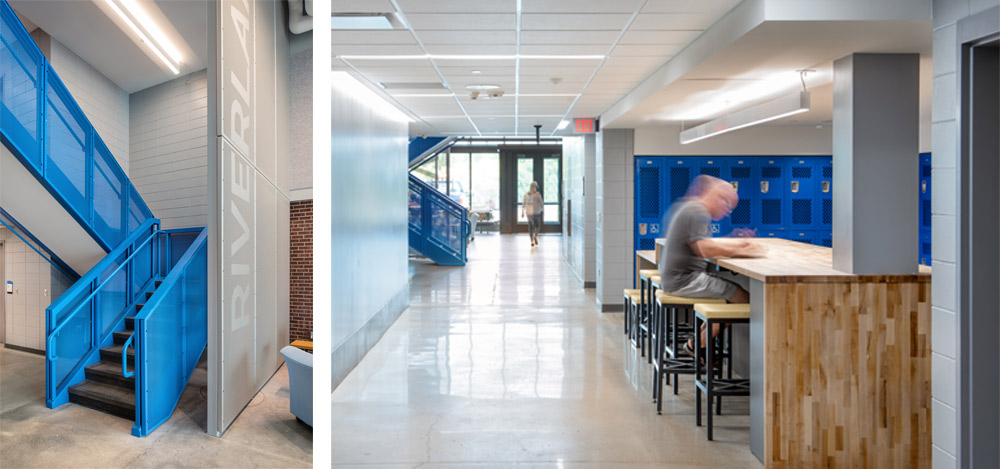 In post-occupancy reviews with Riverland, the renovated spaces are serving the college exceptionally well. The classrooms and learning labs are highly sought after by faculty and students, and the TTIEC programs have an identity and student support space as never before. Even during the disruptions of the COVID-19 pandemic, the spaces' flexible design, with easily adaptable space configurations and integrated technology and building systems allowed adaptability that provide hybrid learning.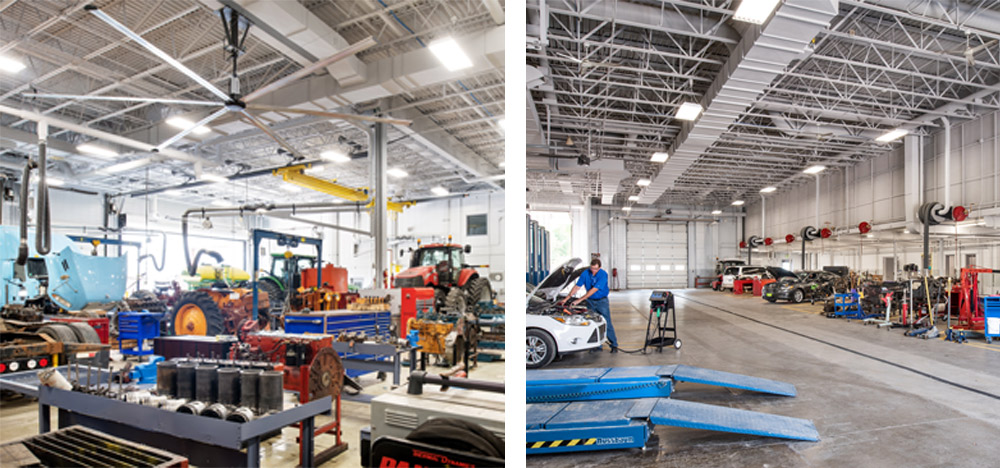 When recently asked if the college would have changed anything now that they have used the renovated spaces for over a semester, a senior representative only wished that the design team could have expanded the renovation to other spaces on campus.