Alliiance's architecture, planning, and interior design practice is focused on bringing our clients' dreams into reality. We strive to create inspiring, well-conceived, and carefully detailed design solutions that address our clients' needs, reflect and enhance their unique culture, and create positive and enduring connections to the ecological and physical context.
We achieve this by building an open relationship with each client and by building a customized team of design, engineering, and construction specialists who can together contribute to the success of the client's project. Strong and communicative project management, a hallmark of our practice, complements our design activities in a manner that integrates budget, schedule, and other multiple measures of design success.
OUR DESIGN APPROACH
Celebrating our clients' community.
Social interaction enriches the lives of people and builds an interactive and connected community. Searching for inventive ways to reflect our clients' unique social goals enhances their community and is an exciting source of design ideas.
Connecting to place.
Our built work is always part of a greater context. Whether relating to an urban community, expanding an existing or historic structure, or building on a natural site, searching for inventive design relationships with a place creates specific and enduring connections, enhancing community identity and our sense of connection to the world.
Building a sustainable future.
We encourage our clients to consider strategies that will minimize a project's environmental and ecological impact, ensure its adaptability to future change, and enhance the experience of its users. We carefully evaluate the use of technology and consider its impact on operations during a project's lifetime. We look beyond today and seek passive, integrated solutions, and reliable technologies that will add value tomorrow.
Design solutions that both inspire and perform.
We strive to gracefully enhance the social life of our buildings, enriching the lives of the people who use them. We relate our designs to their physical context, enhancing their communities while fulfilling functional and technical expectations. And before we move on, we evaluate how our designs perform in relation to our clients' social and environmental goals.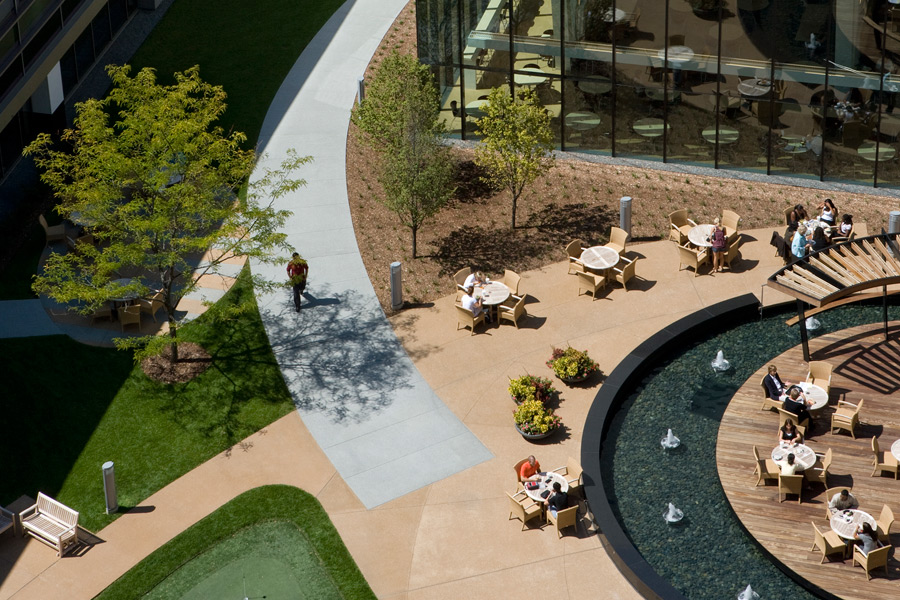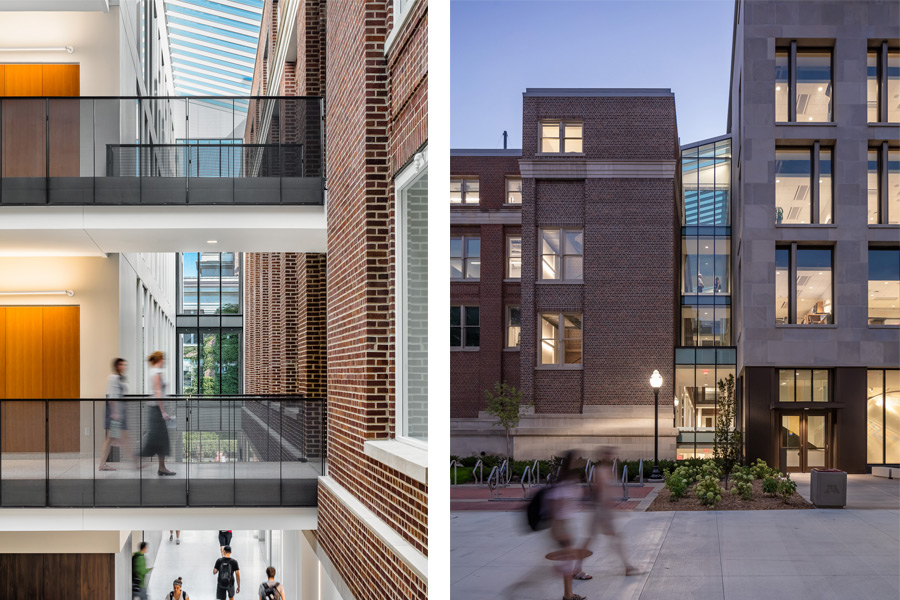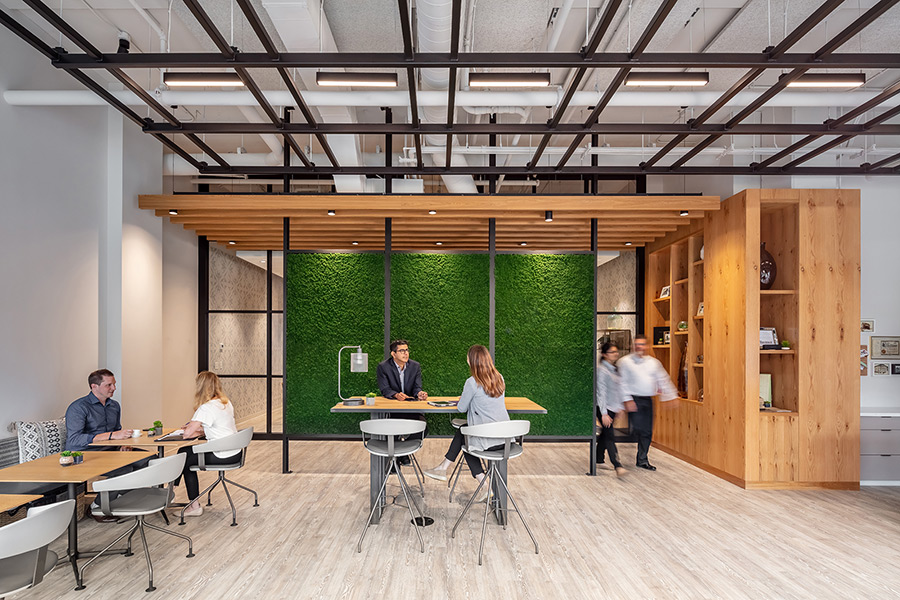 OUR PROCESS
Our Discovery Process
For each project, we begin by organizing a visioning session with the client leadership team, often employing unique client engagement or visual listening tools, topical evidence-based research, and benchmarking data. Analysis of the site or building, applicable building or zoning codes, space or building performance criteria, and functional relationships are assembled to define the project needs and the client's goals. Project sustainability objectives, budget, and schedule expectations are discussed. These Discovery Phase activities are documented to provide a strong foundation for our design.
Our Design Approach
With the project vision in hand, our design process begins with an exploration of alternatives, including conceptual planning and massing studies, to identify key project issues and build team consensus on the project's direction. This iterative process is developed in further detail and typically involves periodic review by the client and the project team to integrate feedback. We utilize a wide array of graphic and other communication tools during our design process.
Detailing and Executing the Design
We take great pride at Alliiance in providing both well-conceived and carefully detailed projects. Our design documentation and construction administration services address issues of sustainability, building performance, reliability, ease of construction, and cost effectiveness. We work collaboratively with builders to assure the highest value for our clients.
Performance-based Design
Throughout our process, and after occupancy, we assess how our design performs in response to the social, environmental, and economic goals defined at the onset of the project. Post-occupancy evaluations, assessment of sustainability performance, and operational commissioning provide evidence-based data that creates a continuous improvement cycle for our clients and our team.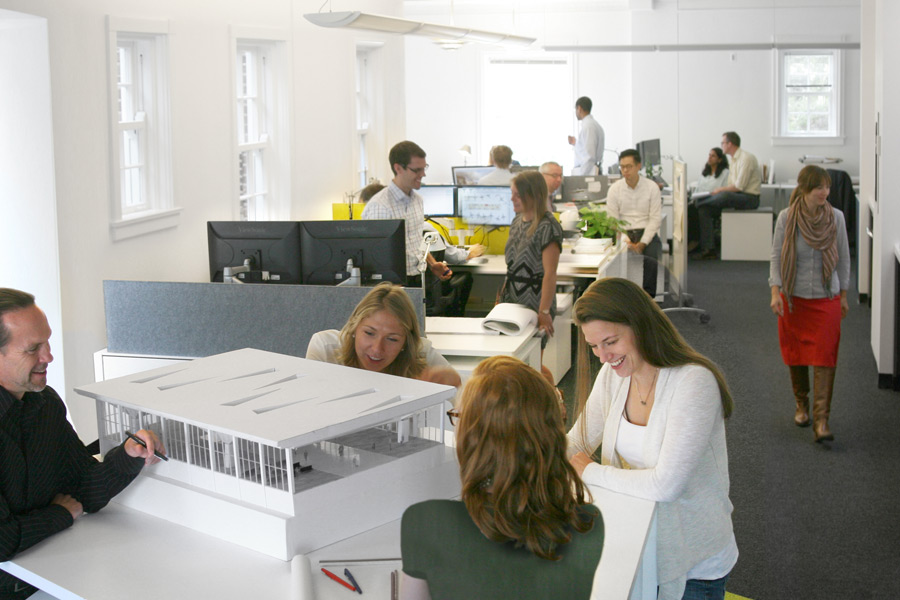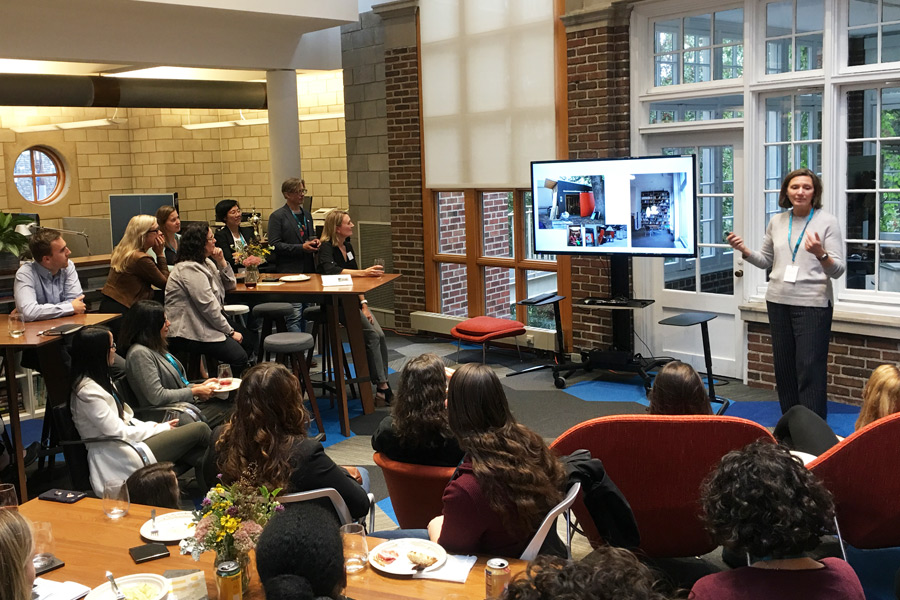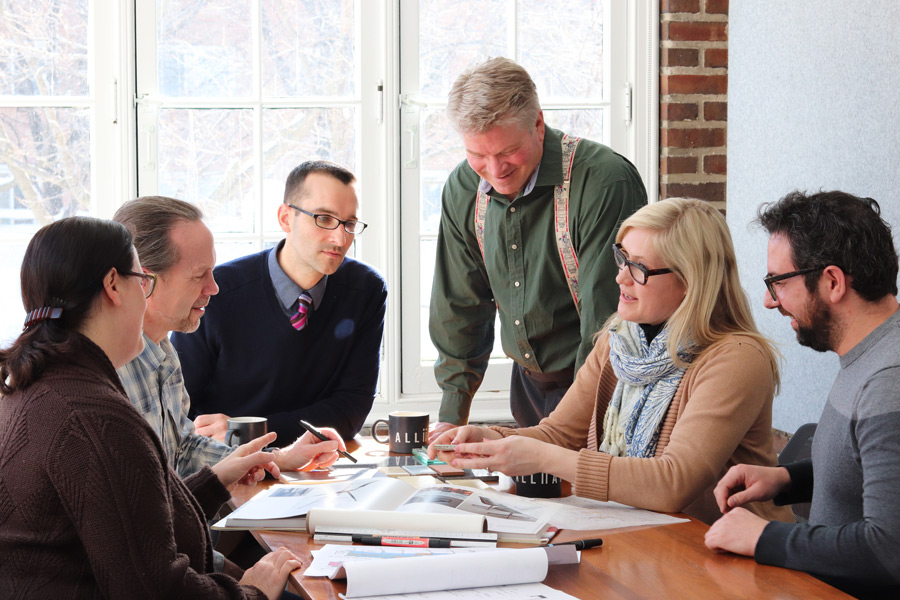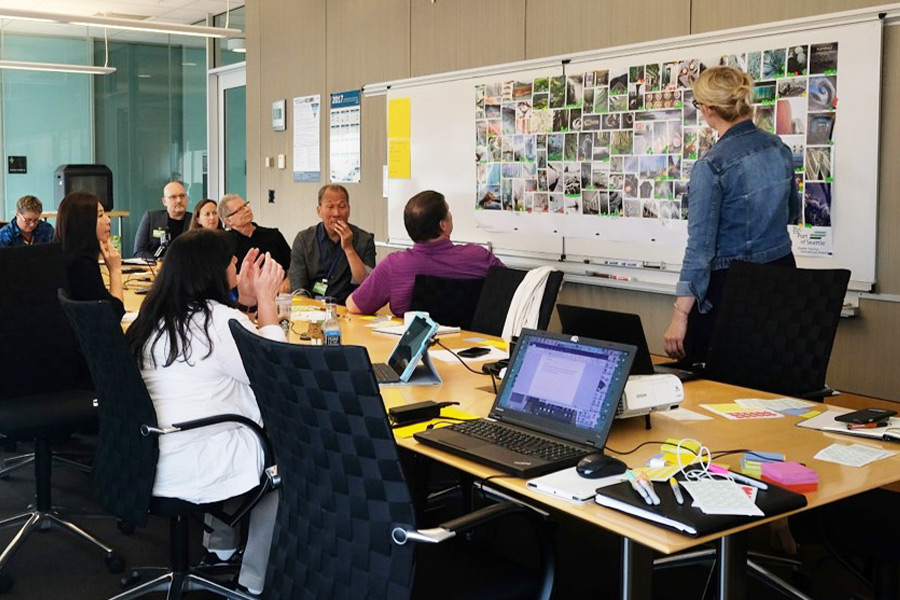 RESEARCH-BASED INNOVATION
At Alliiance, we have a culture of innovation that is deeply rooted in research.
Research Process
Our research is a practice-based process that begins and ends with the user. We use both qualitative and quantitative approaches to assess existing conditions, understand project drivers, investigate and iterate solutions, and evaluate user outcomes. Our process is data driven and rigorous, allowing our design thinking to be responsive and thorough. Research at Alliiance is further informed by established internal working groups that focus on equity and community, health emissions and resilience, and change management.
Innovative Applications
As our name implies, Alliiance builds diverse and cross-disciplinary teams – customized to each project – to optimize the creative application and potential of this research. Internally, research is shared across disciplines and project types, to ensure knowledge is cumulative and to increase opportunities for discovery through new combinations of ideas and data. We are committed to implementing innovative processes and design thinking that reveal new insights for our clients, elevating design solutions and enhancing the user experience.