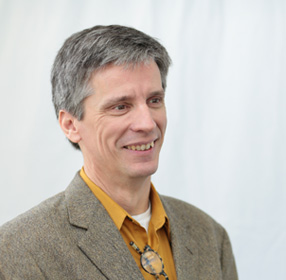 Peter has worked in an architect's office since he was 19 years old and now he has more than a quarter century of experience under his belt. His technical expertise, organizational skills, and creativity play a vital role at Alliiance. Peter's clients know him as a designer who can skillfully develop projects. He brings both technical expertise and efficiency to the design, documentation, and construction process, enabling teams to deliver work on time and on budget.
A careful listener and keen observer, Peter excels at aligning user and stakeholder needs with both the design and construction teams. His work illustrates that creativity and pragmatism can be blended seamlessly and economically in building design.
Peter earned a Bachelor in Architecture from the University of Minnesota and is an ardent advocate for mentoring within the profession. When he isn't fishing, running, or biking, he relaxes by designing models and honing his carpentry skills.
REPRESENTATIVE PROJECTS
Academic
Mechanical Engineering Building, University of Minnesota, Minneapolis, MN
Physics and Nanotechnology Building, University of Minnesota, Minneapolis, MN
Tate Science and Teaching Renovation, University of Minnesota, Minneapolis, MN
Numerous Lab Projects, University of Minnesota, Minneapolis and St. Paul, MN

Civic & Community
Center for Performing Arts Addition and Renovation, Minneapolis, MN
Hennepin County Public Works Facility and Communications Consolidation, Medina, MN
Minneapolis Public Works Maintenance Facilities, Minneapolis, MN
Reif Performing Arts Center, Grand Rapids, MN
Workplace
Ecolab Schuman Campus Customer Experience Center, Eagan, MN
St. Jude Medical Advanced Technology Center, Little Canada, MN