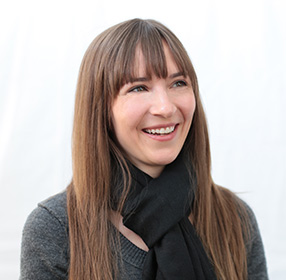 MARKETING MANAGER, SENIOR ASSOCIATE
Before taking charge of Alliiance's marketing operations, Gretchen earned a degree in architecture from the University of Minnesota and practiced as an architectural designer at our firm. She participated on teams for several airport projects and contributed to work done for Land O' Lakes, University of the Virgin Islands Research and Technology Park, and Medtronic. Now, working alongside our business development team, she has raised the bar for efficiency and professionalism in our firm's marketing efforts. Gretchen understands both sides of our business, which gives her greater perspective on everything we do.
Gretchen is self-motivated, skilled at managing teams, organized, and detail oriented. She is particularly passionate about producing quality work and is instrumental in helping members of the Alliiance team navigate important client interviews and develop solid client proposals.
Outside of the office, Gretchen is involved in the Society for Marketing Professional Services and keeps busy with her family, which includes her husband, two young girls, and a beloved chocolate Lab.