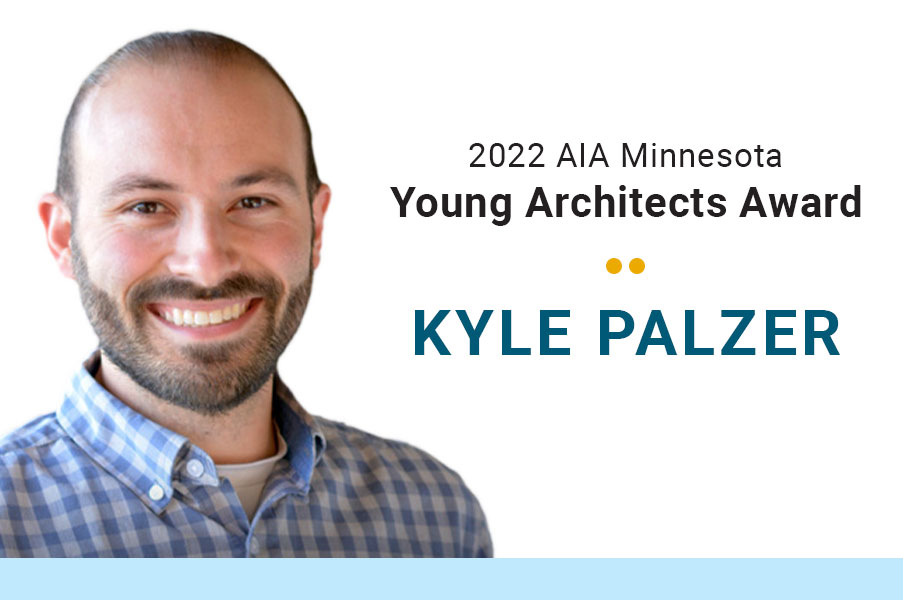 Kyle Palzer Wins AIA Minnesota Young Architects Award
Congratulations Kyle Palzer on receiving this year's Young Architects Award from AIA Minnesota! Recipients were judged on their design excellence, demonstrated leadership, and industry contributions. Jurors highlighted Kyle's extensive service background within the profession, as well as his commitment to delivering high quality design within any budget.
You can learn more at https://bit.ly/3Y4lbDa and listen to Kyle talk about his win and architecture career on an episode of the Finance & Commerce podcast, Beyond the Skyline, here: https://bit.ly/3YcFzlU.