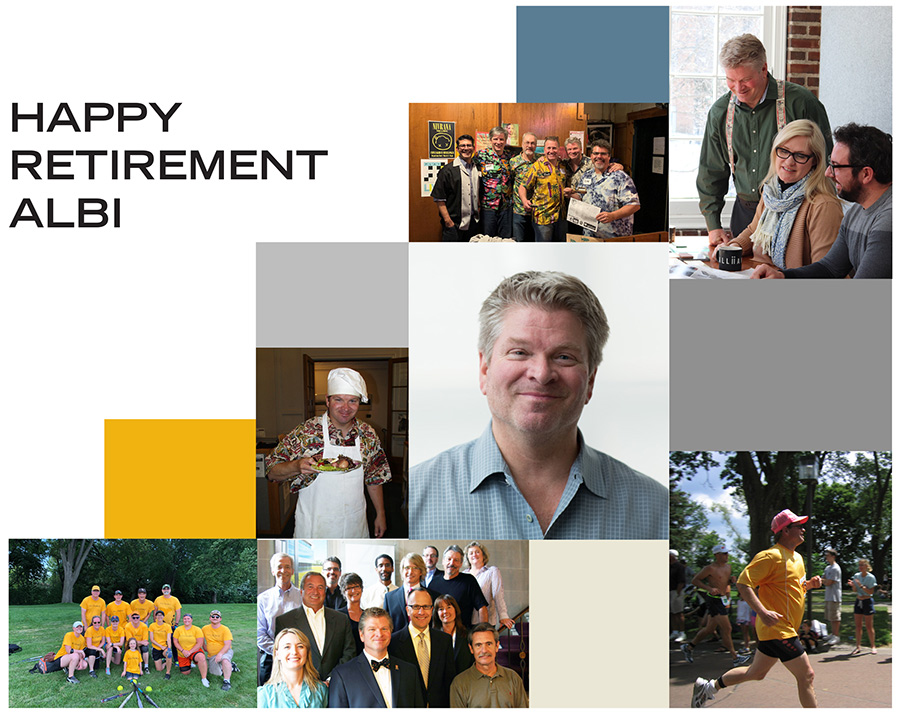 Bruce "Albi" Albinson Retires After 25 Years with Alliiance
After 25 years with Alliiance, Bruce Albinson (Albi), is retiring. Albi joined the firm in 1995 and worked on movie theaters, shopping malls, financial retail, specialty retail, restaurants, and the Norwest / Wells Fargo branch banks in grocery stores. In 1998, he was promoted to Principal.
As Principal-in-Charge for the Lifestyle Studio, Albi led projects throughout the U.S for clients such as Archiver's, Buffalo Wild Wings, Caribou Coffee, Creative Kidstuff toy stores, and for airport restaurant/retail concessionaires in dozens of airports nationwide. Albi also led the business development for the Lifestyle Studio and expanded its market sector to include higher education and healthcare clients.
Albi has enriched the culture at Alliiance through his generosity, commitment, leadership, talent, and service. He is highly regarded by Alliiance staff, clients, consultants, and the broader design community. We wish him the very best in his next chapter in life!