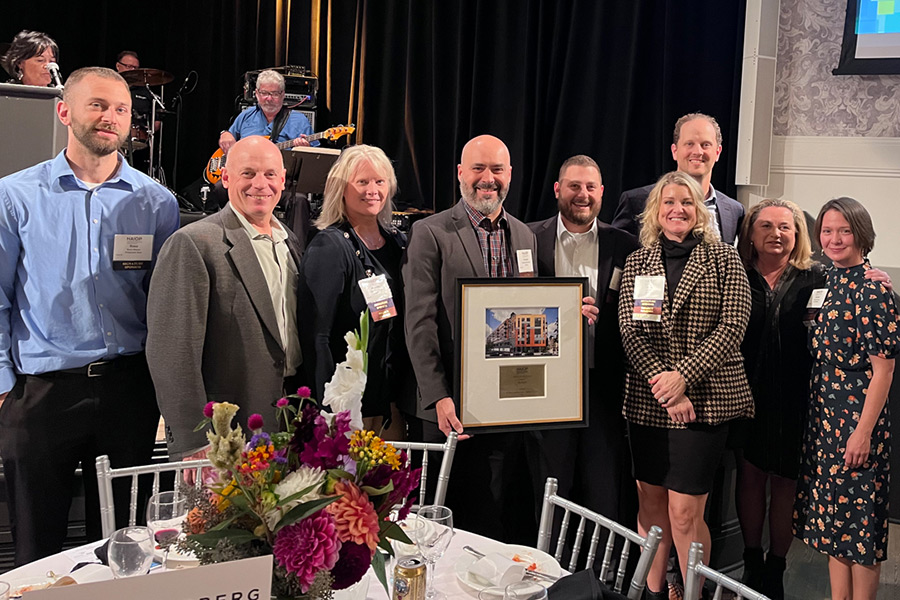 Alvera Apartments wins NAIOP Award
Recently, Alvera was awarded the win for the Multi-Family Mid-Rise category at the NAIOP Awards of Excellence ceremony. As a design consultant for exterior and interior common spaces, Alliiance worked with the project team to seamlessly integrate art with architecture. The exterior design incorporates a mural by Aaron de la Cruz that weaves around the building, while the interior lobby is designed around a mural wall that will be painted by a resident artist. Congrats to the entire team!
Learn more at https://bit.ly/3Ckiq87.