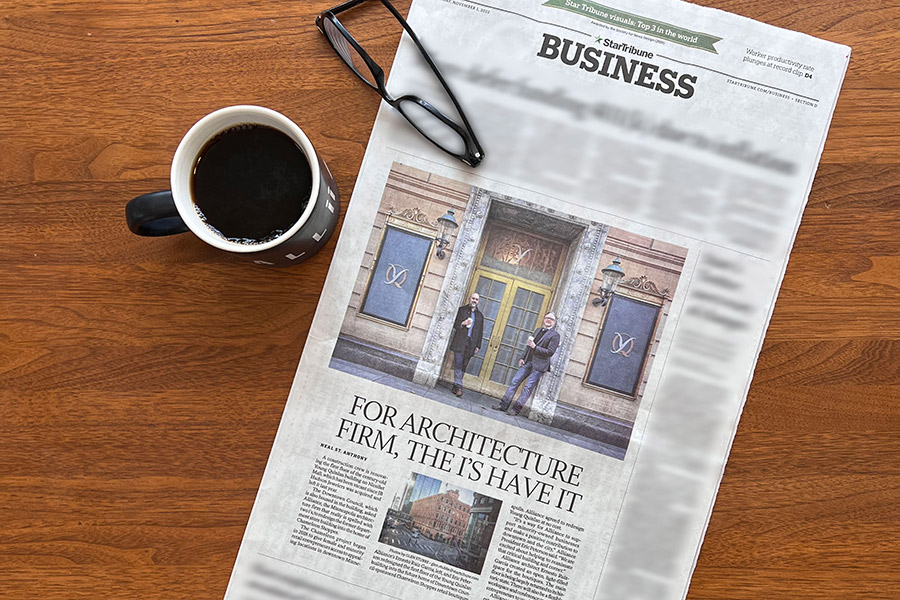 Alliiance—Remaking Minneapolis Landmarks
Did you hear?
In "St. Anthony: Alliiance, the architecture firm with two i's, is remaking Minneapolis landmarks," author Neal St. Anthony highlights a few of Alliiance's people and recent projects in and around the Twin Cities. Included in these spotlights is the new conceptual design for Chameleon Shoppes, which will provide retail space for women and minority-owned businesses. Located in the historic Young Quinlan building in downtown Minneapolis, Alliiance plans to add freshness and functionality to this space to support the work of these entrepreneurs.
St. Anthony also makes note of our continued work at Minneapolis-St. Paul International Airport—which just received the top spot in the J.D. Power annual passenger survey of large U.S. airports—and the addition to the Center for Performing Arts building in South Minneapolis. Both projects demonstrate our commitment to sustainability and dedication to working with our clients to connect people and place.
You can read the full article at https://bit.ly/3TRr6sN.